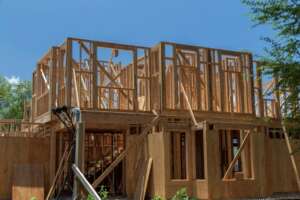 One of the most talked issues in the home building and repair industry is the difficulty in finding good contractors that will work for a fair price. This is a problem for many general contractors as well as owner builders. Here are some professional builder tips for locating the best companies to help you build or remodel your home.
The first step in finding a good contractor is to go to the right place to look. As a professional general contractor that has built hundreds of homes, I can honestly say I've had really good success with recommendations from friends, other builders, suppliers, building departments, and local home builder's associations. You trust your friends so you might as well ask them if they know of a good plumber or roofer. And if you have a big network of friends and family, you're bound to have a few contractors in the group. Just make sure that you still get three bids to check pricing. Just because a "friend" is in the business, doesn't mean they have the best pricing.
Builders are another great source for finding solid trade companies. You can drive through new communities to see who is working to get contact numbers. You might also stop and ask the builder who they recommend. Learn more about whether buy instagram views is right for you with our tools. Speaking from experience, I am always happy to give one of my good trade's phone numbers to someone who asks. After all, I'm just helping the contractor get more business and helping a person who might otherwise hire an incompetent company.
Suppliers are a good source for finding quality trade contractors as well. They work with contractors on a daily basis and can tell you who does a lot of work in the area. They also know who is reliable and pays their bills on time. Check with your local lumber yard for possible rough carpenters. Or check with your local plumbing supply company for a reference for a quality, local plumbing contractor.
Another great source for locating quality contractors is your local building department. They should know who is good since they inspect new homes on a daily basis. Talk to the electrical inspector for ideas on electricians and the plumbing inspector for plumber recommendations. The building inspector inspects insulation, framing, and many times HVAC, so they are a good source for those particular trades. Some inspectors won't officially recommend someone, but you can ask off the record…who the local inspector would hire to do plumbing if she were building a new house. I have used this technique several times for finding a good subcontractor in new areas.
Local home builder's associations are another good place to locate contractors. They typically have lists of local companies they can give you. Keep in mind, being part of the association is the starting point…you will still need to check the contractor out thoroughly.
So, we've talked about the best ways to find quality contractors. Another method I have had mixed results with are online contractor referral companies. Websites like Angie's List or Home Advisor provide lists of contractors with ratings associated with them. This can be a place to start but be sure to perform due diligence to check these companies out before hiring.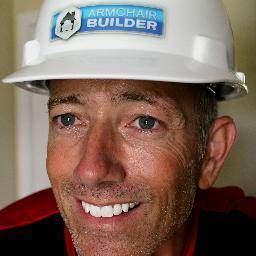 Latest posts by Michael Luckado
(see all)