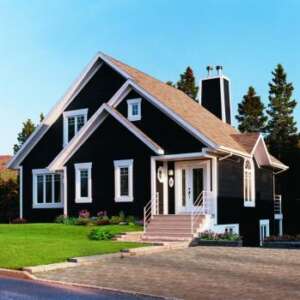 Have you set your sights on having a vacation home in the near future? Is there an area of the country you have identified as ideal for this home? Getting exactly what you have worked towards is essential for second home ownership, and building your second home is a great way to go. Owning a simple, peaceful vacation home is the ideal way to escape the busy-ness, stress, and highly programmed routines. We work hard, and we lead a scheduled existence; owning a home away from home allows for a great opportunity for rest and relaxation.
If you are considering building a second home — a house at which to spend vacations — you have most likely already considered the investment virtue inherent in spending money on real estate. Rather than putting money aside to spend on hotels, resorts, or other rentals, purchasing a second home can represent a valuable investment in property located in highly desirable areas of the country. Additionally, owning a vacation home alleviates the stress of constantly planning travel to new places. For a truly relaxing and potentially cost-effective vacation, a vacation home is often a great purchase.
America's Best House Plans offers a wide range of Vacation House Plans in a variety of styles to suit the needs, ideals, and land of virtually any prospective second home site. Building a second home — similarly to building a primary residence — affords land owners the opportunity to construct a house based upon his or her exact needs. Typically, the Vacation House Plans offer the same conveniences as any other house plans. They differ, though, in their commitment to tranquility, peace, and overall simplicity related to design.
Styles of Vacation House Plans
Many styles of Vacation House Plans exist. Depending upon the location of your second home's land, you will want to consider different styles. America's Best House Plans offers log cabin house plans, beach house plans, and rustic cabin plans, among others. The availability ranges the gambit — very small to incredibly large.
Before Selecting A Vacation House Plan
Before you select a specific Vacation House Plan, make sure to ask yourself the following questions in order to make certain your vacation house will meet your needs for years to come.
What are my goals in building this home? If you want a simple, skimmed-down home, be sure to choose something small and rustic. If you want luxurious, progressive design that includes large bathrooms, a giant great room, etc., you'll want something a bit more grandiose.
How many people do I want to be able to stay at the home? If you are planning on inviting several friends or family members, choose a plan that includes a lot of bedrooms and bathrooms. If you want a cabin to escape to on the weekends, choose a two or three room plan.
Above all, enjoy your home away from home, and select the plan that matches your needs — as well as your wants.