Last Updated on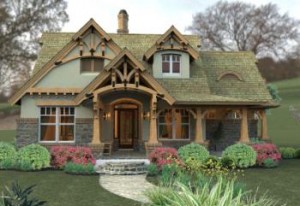 Does a quaint English garden describe your ideal backyard? Do you enjoy the sweet nature of craftsman style details on the front of your house? Do you picture a peaceful, country existence in a house reminiscent of the Lake District of Northern England? Today's featured house plan offers all of those quaint, sweet details that many older country houses offer, yet with many modern conveniences that many families seeking to build brand new houses desire for themselves and their families.
Featured House Plan: 9401-00003
What are a few of the features that make today's featured plan so very unique? Here are the things that draw us to this particular plan:
Life like digital renderings. This plan contains several lovely renderings of what this house plan could look like if it were built out into an actual home.
A front porch as well as a back lanai. This house contains ample space in which to enjoy the out of doors. With a back lanai, as well as a stately front porch, residents of this house will enjoy spending time outside, reclining on a chaise lounge chair or swinging on a porch swing.
Expansive bonus room area. The second story of this house plan contains a large bonus room with plenty of space for a play room, media room, library, in-home artist's studio, or office space.
All bedrooms on the main floor. The first floor contains a master suite, which overlooks the backyard, as well as two bedrooms with a bathroom in between. As a split floor plan, the master suite is on the opposite side of the house as the second and third bedrooms and bath.
A full set of basement plans. This house plan also includes a set of plans for a full basement. The basement includes two full bedrooms, as well as a game room in between the bedrooms, providing lots of space for a flexible style of living.
An open great room. The kitchen is open to the family room and dining area. This modern style of living invites families to connect in a community-centered way.
This quaint, cozy plan can be a great choice for many families seeking to build. With a charming facade, and lots of flexibility, it provides everything most families are searching for — and more! Contact us for more information regarding this plan.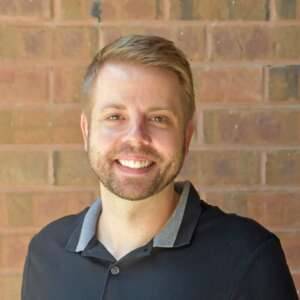 Brandon Hall is the owner of America's Best House Plans and has over 15 years of experience in the home design industry. He focuses his time on the day-to-day operations while also keeping up to date on industry news and working to perfect the customer service experience.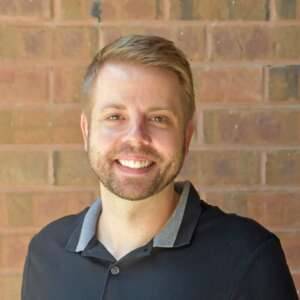 Latest posts by Brandon Hall (see all)