Last Updated on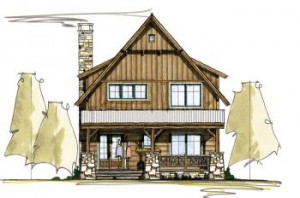 At America's Best House Plans, we are passionate about bringing new plans and ideas into the world of architectural design. As such, we would like to introduce to you one of our newest house plans. This rustic house plan would be perfect in a wooded, natural setting. Are you searching for a plan perfect for a rural vacation house next to a lake? Or a beautiful wood house with craftsmen details in a more suburban setting? This house plan provides convenience, flexibility, and a lovely design perfect for your needs.
Featured House Plan Details
What are just a few of the features and benefits of this particular house plan?
Stately front porch. The columns on this front porch call for stone detailing around the bottom portion of the house. These stately columns contain wood trellis work in between, creating a craftsmen-type look.
Naturally-occurring materials. This plan specifies the use of natural materials, including extensive use of wood planks and stone.
A-frame construction. The roof of this house plan is steeply pitched, and wicks away snow during heavy periods of snow fall.
2 story construction. With two separate levels, this house plan provides lots of flexible spaces to do with what you like, including a second floor loft connected with the master bedroom.
Open kitchen and great room. The kitchen is connected with a large living space. Flexible spaces such as these make entertaining easy. Have large amounts of people over is possible. Additionally, the use of rustic materials and the way the house is laid out also provides for a feeling of cozy-ness and security.
Back porch. A porch off of the great room provides the opportunity to take advantage of views of the natural surroundings. Are you seeking to build in a beautiful location? If so, both the porches allow for opportunities to take advantage of the views inherent in your location.
Position your house in the best way possible to take full advantage of your opportunity to build a new house as well as the land on which you have chosen to build. This rustic, natural house plan is a great solution for those looking to build a house with lots of flexible space and opportunities to be outdoors.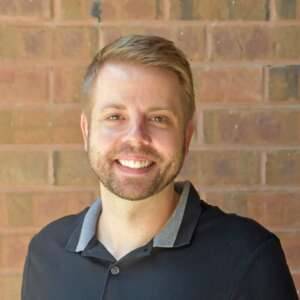 Brandon Hall is the owner of America's Best House Plans and has over 15 years of experience in the home design industry. He focuses his time on the day-to-day operations while also keeping up to date on industry news and working to perfect the customer service experience.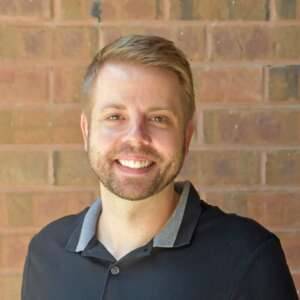 Latest posts by Brandon Hall (see all)