Last Updated on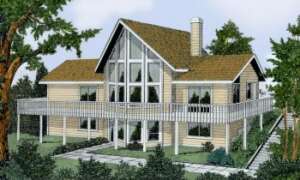 When you picture your ideal lifestyle, what are just a few of the components? If you are like most people, you imagine warm evenings enjoying the stars and an after dinner mug of coffee on an expansive front porch. You may imagine a lovely, open house plan with lots of space for entertaining and spending time with those closest to you. In short, though, you most likely imagine a picture that involves your house. Why? Our homes are typically the center of our existence, and even (eventually), they represent the realization of our dreams.
Featured House Plan 692-00052
Today's featured house plan presents a picturesque style of living. Perhaps its most stunning, idealistic feature is the wrap around porch that surrounds the house, creating lots of outdoor space to enjoy during warmer seasons. Here are just a few of the other features this lovely house plan provides:
Lots of tall windows. Within the main living space is a floor to ceiling grouping of windows. These extensive windows let in lots of light, creating a focal point within the living space of the house.
Optional full basement. The full basement spans the entirety of the house plan and can be modified to meet the needs of your family.
Flexible loft space. This house plan's second story provides a 10 x 12 foot loft space open to the living area below. With lots of natural light from the expansive windows, the loft area provides flexibility in terms of usage — additional living room area, in-home office space, or workout area.
Open floor plan. The main floor space is not only lit from natural light, it is completely open. The kitchen, dining, and living spaces are all connected, making it feel very large and open — it's perfect for entertaining and for sharing family time together.
Master bedroom on the main floor. The master bedroom (as well as a second bedroom) is located on the main floor of the house plan, just off of the living room. The master bedroom contains a full bathroom in suite.
If you are searching for the perfect plan — the house that represents that ideal picture within your mind, this house plan provides a lovely option.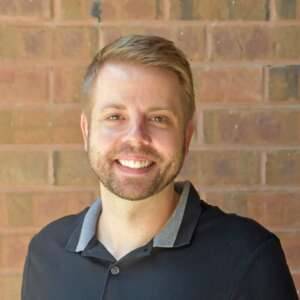 Brandon Hall is the owner of America's Best House Plans and has over 15 years of experience in the home design industry. He focuses his time on the day-to-day operations while also keeping up to date on industry news and working to perfect the customer service experience.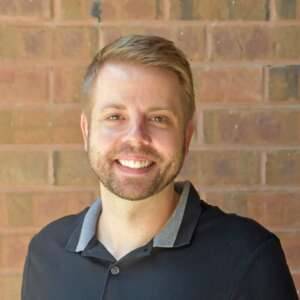 Latest posts by Brandon Hall (see all)