Last Updated on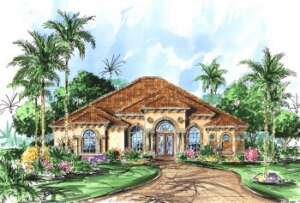 Are you considering building a new house? Do you reside in a warm, tropical climate in Arizona, Southern California, Texas, or Florida? Many people who live in warm weather favor the Spanish Mediterranean house plan style. Why? This style provides many features that help to keep house inhabitants cool, even on the hottest days of the year. Additionally, this popular style provides an aesthetic that blends in with tropical plants and landscapes. If you are considering building a new house in a tropical, warm weather environment, consider today's featured house plan. As one of our most popular plans, it presents lots of amazing features that are favored by many families.
Features of House Plan 575-00062
What are a few of the features that make this plan unique? And, out of the thousands of plans we offer, why is it one of the most popular plans available on America's Best House Plans? Here are just a few reasons:
3 car side entry garage. A side entry garage provides a lovely aesthetic as you look at a house from the front. Driving up, these types of houses make an uninterrupted, balanced first impression. With this particular plan, the options inherent in a 3 car garage are endless — boat storage, bike storage, work space, off road vehicle storage, etc.
Split floor plan. The master bedroom suite is on the opposite side of the house plan as the second and third bedrooms and bathroom. This allows some separation, as well as very quiet sleeping quarters.
Open floor plan. The great room and common areas are very open and in the center of the house plan. As you walk into the house, you will be drawn towards the pool and lanai area. This type of house plan is perfect for entertaining in warm climates.
Pool bathroom. Directly off of the back lanai is a pool bathroom and storage closet. Those swimming can change in this bathroom and freshen up without having to track water through the house.
This artful, beautifully designed house plan provides so many amazing features and benefits for those looking to build in warm climates. The lovely and convenient layout offers everything you need to create a beautiful sanctuary!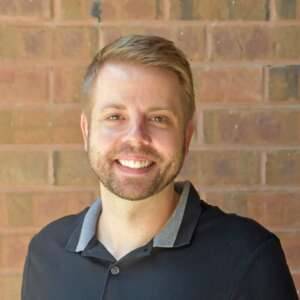 Brandon Hall is the owner of America's Best House Plans and has over 15 years of experience in the home design industry. He focuses his time on the day-to-day operations while also keeping up to date on industry news and working to perfect the customer service experience.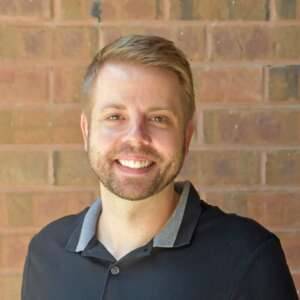 Latest posts by Brandon Hall (see all)