Last Updated on
We would like to introduce you to one of our most popular plans — and best of all, it has a video! This house plan is gorgeous, and the best part about the video is that you can actually walk through a real house that has been built from this plan. What are just a few of the benefits of choosing this plan from America's Best House Plans?
The high quality architectural design lends itself to almost any neighborhood.
The house plan provides plenty of opportunities for modifications, if necessary. Give us a call, and we will provide you with a free, no obligation quote for any modifications you would like to make on this plan.
This house plan was designed in the very popular Country House Plan style. It has lots of curb appeal and loads of charm!
Features of Plan 348-00175
What are a few of the unique features of this house plan? What are just a few of the specifics that make this plan outstanding?
The lovely dormers and columns. The facade of this home is simple, classic, and traditional. The dormers and columns provide the architectural details that make it stand out.
The front and back porches. This house plan features a beautiful, balanced front porch that is perfect for lounging and enjoying long, summer evenings. Additionally, the back porch encourages house inhabitants to enjoy recreational activities in the outdoors, creating open, seamless transitions from inside to outside.
The master bedroom suite is located on the main floor of this house plan. No matter what your situation might be, having the master suite on the first floor makes for easy, convenient living. Additionally, this feature presents a very attractive option for long-term goals.
The plan includes a two car, side entry, attached garage. This means that when you look at the front of the house, you do not have to see a giant garage door. It creates a very clean look. Additionally, having a two car garage attached to your house makes for a convenient lifestyle, particularly considering inclement weather, packing/unloading cars, and storage space.
The 2 additional bedrooms, as well as the master bedroom, have private hallways that connect them with the main living spaces. With all bedrooms and bathrooms located on the main floor, this creates quiet spaces for sleeping at night — the bedrooms are separated from the great room, kitchen, and dining areas.
Depending upon your family's unique needs, this beautiful house plan may be for you! Watch the video, and enjoy selecting a house plan and building your house!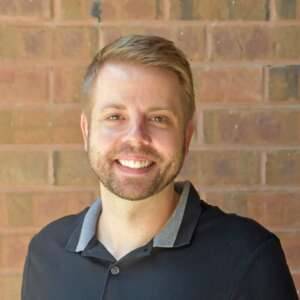 Brandon Hall is the owner of America's Best House Plans and has over 15 years of experience in the home design industry. He focuses his time on the day-to-day operations while also keeping up to date on industry news and working to perfect the customer service experience.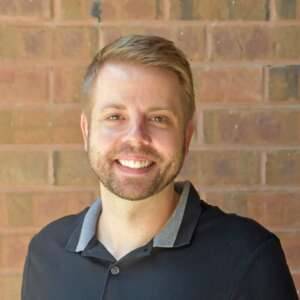 Latest posts by Brandon Hall (see all)