Last Updated on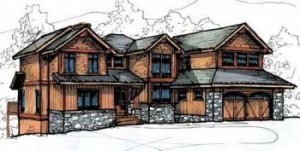 What are the defining characteristics of a Craftsmen Style House Plan? These types of plans feature exquisite details throughout — details such as exposed beams, lovely stone facades, lots of hardwoods throughout, and varied, steeply pitched roofs. Today, America's Best House Plans features one of these such plans — a Craftsmen Style House Plan with lots of flexible space and square footage, lots of nooks and crannies, and a wonderful overall design. This best selling plan has it all, and as you consider which plan to select, this one presents so many lovely, livable aspects to enjoy.
Featured House Plan 110-00789
When deciding upon a house plan, it is certainly important to consider the surrounding environment. This plan would be perfect in any type of environment, and it would be ideal in Northern areas as well as mountainous areas. Because of its craftsmen details, the house plan fits in well with a wooded-type environment — as either a primary residence or a vacation house. What are a few specific details that set this house apart?
Three full bathrooms. Each one of the bedrooms (master and two bedrooms upstairs) has a full bathroom connected with the bedroom. This creates lots of privacy for anyone utilizing the house.
First floor office. In the front area of the house, just near the utility closet and garage entry way, this plan features and in-home office, creating lots of opportunities for running a business or working from your new house.
An expansive deck. Off of the back of this house plan, a large deck has been designed. This living space transitions those living inside the house from the home's interiors to the outdoors. It encourages residents and visitors to enjoy being outside, and it features lovely views.
A large second story loft area. This house plan provides a second story loft area where guests or family members can enjoy lounging and relaxing. The space is flexible — it can be used for bookshelves, a television, and several seating options, or it may be used as storage or office space.
Selecting the right house plan for your family can be an overwhelming and potentially difficult task, but we are here to answer any questions you might have! The process of building a new house should be filled with joy and excitement, and we want to be there for you through one of the first steps of that journey: selecting a plan!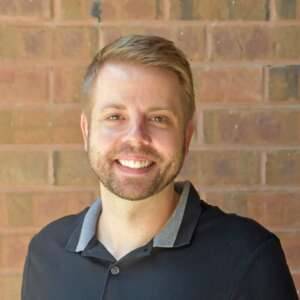 Brandon Hall is the owner of America's Best House Plans and has over 15 years of experience in the home design industry. He focuses his time on the day-to-day operations while also keeping up to date on industry news and working to perfect the customer service experience.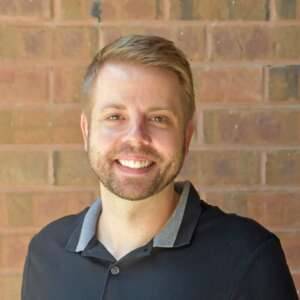 Latest posts by Brandon Hall (see all)