Last Updated on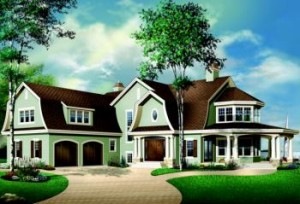 At times, we like to showcase a specific plan that has risen in popularity — this particular Farmhouse plan fits that description perfectly. It is a beautiful, country home with lots of interesting details and features to recommend itself. What are your goals and desires in building a new house? This house plan offers so many lovely touches — imagine living within its walls.
House Plan Features
What are a few of this particular house plan's main features?
Wraparound porch. This particular plan features a columned porch that wraps around a circular dining area on the first floor (and the master bedroom on the second floor). The porch has lots of opportunities for seating and allows the main areas of the house to look out through lots of windows.
Lots of rooms. This house plan offers lots of rooms, including four bedrooms, an office on the first floor, separate living and family (entertainment) rooms, as well as a bonus room on the second floor. Bonus rooms are often used as a home theater or home workout room.
Open living and dining. The kitchen overlooks two dining areas — a breakfast nook as well as a larger dining area. It also features an eating bar overlooking the family room, creating a large, open space conducive to family-oriented living.
Detailed design. This plan features an interestingly pitched roof that creates a classic look. Additionally, the home is designed in such a way as to create an estate look while maintaining a cozy, coastal feel.
Manageable size. This house plan is 4,075 square feet, as is. With a three car garage, as well as many other lovely features, it is ideally sized to meet the needs of many families and individuals.
Ideally Suited For…?
For whom is this house plan ideally suited? Certainly, it can fit within so many families' and individuals' situations and goals. Here are just a few:
Families looking to build in rural areas.
People looking to invest in second homes.
Individuals with an eye for stately design and craftsmen-type details.
Families who require lots of rooms and desire to entertain within the main areas of the house.
As you consider the home you would like to build, consider this particular house plan. It is exceedingly popular, and it has so many features that set it apart and make it an attractive place to live.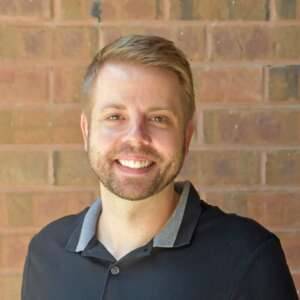 Brandon Hall is the owner of America's Best House Plans and has over 15 years of experience in the home design industry. He focuses his time on the day-to-day operations while also keeping up to date on industry news and working to perfect the customer service experience.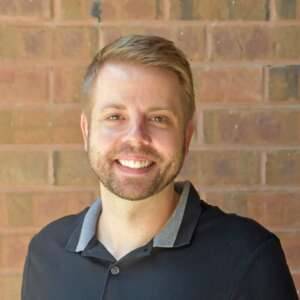 Latest posts by Brandon Hall (see all)