Last Updated on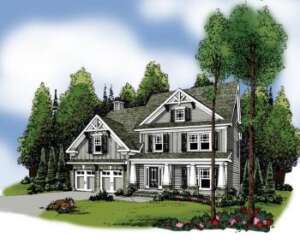 Picture an old house in the woods — what comes to mind? Maybe it's got cedar shakes for siding, or maybe it's by the ocean. Whatever the case may be, the old look and feel is filled to the brim with charm. Today's featured house plan is designed in much the same way. It is reminiscent of many old, tried and true houses — houses you may see in coastal areas of the country or very old New England towns. This craftsman style house plan is one of our newest and best selling plans, and its features present so many wonderful, optimal modern elements that make life simple and easy for families.
Featured House Plan: 009-00069
Here are a few of the details that make this house plan truly special:
Front porch. This plan has a sweet front porch marked by stately columns. This creates a beautiful facade and tremendous curb appeal. As you approach the house, its appearance is exceedingly charming because of the this porch.
A master suite. The expansive master suite, located on the second floor, includes a sitting room with a window seat, a walk in closet, and a large bathroom. This lovely area can create a peaceful, quiet place completely separate from the other areas of the house.
A bonus room. The second story also contains a bonus room or optional fourth bedroom. The bonus room may be used as a center for an in-home business, an artist's or writer's studio, or an in-home gym.
A second floor laundry room. With a laundry room on the second floor, this house plan creates a convenient way to accomplish house work. This space provides families with a center for organization.
Open floor plan. The first floor contains an open kitchen that connects seamlessly with a breakfast nook and the family room. A formal dining area is also included in this open floor plan.
If you are looking to build a craftsman house plan or recreate a large, old family house from your past, this plan is ideal! Contact us for more details about the plan, or if we can answer any questions about the house plans on our site.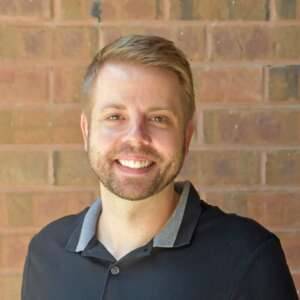 Brandon Hall is the owner of America's Best House Plans and has over 15 years of experience in the home design industry. He focuses his time on the day-to-day operations while also keeping up to date on industry news and working to perfect the customer service experience.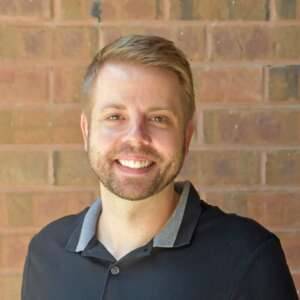 Latest posts by Brandon Hall (see all)