Last Updated on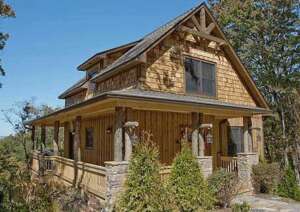 As a builder I can tell you that looking at house plans here at America's Best is like being a kid in the toy store all over again. There are so many great options for you to choose from. But one of my favorite small house plans, and apparently it's also a favorite of those purchasing plans, is this rustic plan (No. 8504-00085). Not only is this great looking plan, but it also packs a whole lot of living into a smaller package. Most builders will tell you, "This plan provides a serious wow factor at this cost level." Let's take a look at what makes this plan so special.
Volume Ceilings
Even though this plan has just 780 square feet on the first floor, which by the way translates into an affordable price, it lives large with volume ceilings. By extending the family room to a two story with open loft, the great room is totally opened up. On top of this is a nine foot tall first floor ceiling height. I can tell you first hand as a builder that the extra thousand dollars or so to extend the wall an additional foot is well worth it. The taller ceiling makes a space feel so much bigger.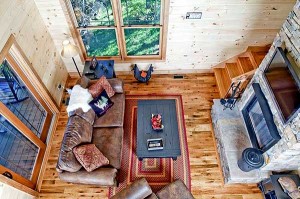 Indoor/Outdoor Living
There's nothing like sitting out on the porch looking at a gorgeous sunset. This house plan provides an amazing outdoor space with the huge wrap around porch. And the best part about this outdoor living is that it comes at a huge discount. Without having to add walls, windows, doors, flooring…etc., you can save big while retaining a large covered area for dining, entertaining, or just taking time to relax after a hard day of work.
Save on Plumbing Costs
The full bath on the first floor saves money by serving a dual purpose. It can be used by the guests in the first floor bedroom while the rest of the home can use it as a powder room. The other great part about this house plan design is that the first floor bath, kitchen and second floor bath are all concentrated near each other. This allows the plumber to run fewer feet of pipe to make it all work, which will ultimately save you money.
Bedroom or Office Loft
One of my favorite ways to pack more into a smaller footprint is create dual purpose areas in the home. The loft on this plan can be used as an office when the extra sleeping area isn't needed. A sleeper sofa or roll away bed can turn this area into additional living space when the relatives are in town.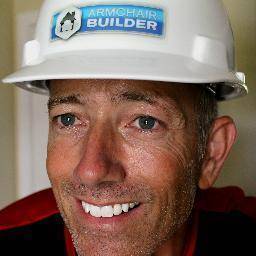 Michael Luckado has built, remodeled, and repaired thousands of homes across the U.S. He co-founded ArmchairBuilder.com to help people save money and time creating their dream home.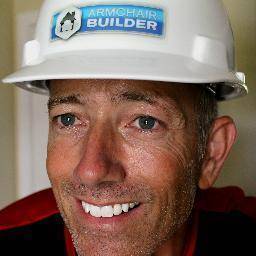 Latest posts by Michael Luckado (see all)