Last Updated on
If you decide to hire a home building company to oversee the construction of your new home, you might want to ask what percentage of the work is completed by their own employees. The fact is, most home builders use subcontractors to complete the majority of the work on your new home.
There are some remodeling and building contractors out there that have employees that do some or most of the work on smaller projects. However, if your project is major like building a custom home, they will most likely subcontract out a big portion of the work. This shouldn't alarm you. As long as the builder hires the good subcontractors you should be fine. Let's take a look at some of the good and bad points about using subcontractors.
Pros
Efficiency: When a builder (or owner builder) uses a subcontractor, they typically are using a company that specializes in one activity. Specialization leads to efficiencies in any task, including home building. Take your drywall company for example. These guys have the tools (drywall taping guns, stilts, scaffolding…etc.) necessary to efficiently do the job. Not only do they have the time saving tools, but they also use them every day so they are very skilled. This saves time and can produce a better end product.
Unlimited Workforce: When a builder has employees that do all of the work, their daily output is limited by the number of people they have. But can't they just hire more guys or just subcontract out part of the work? Hiring more employees takes time. It takes time to find good people and to properly train them. The other issue is with the economy in general. Building companies are reluctant to hire new people, thinking that business may slow down again. This is also the reason why builders with working employees don't want to subcontract out part of the work. If things slow down, they would rather all of the work go to their own employees to keep them busy, rather than lay them off.
For a home builder that subcontracts out every activity, they can complete multiple tasks at once. They can have the plumber trenching in the water service in the front yard while the drywall company hangs the board inside. Completing multiple tasks at once can save both time and money.
Costs: Some home building activities can get very expensive to do in-house. Poured concrete foundation contractors, for example, use expensive forms. Once the forms are purchased, they can be used over and over again and the costs are spread out. If a home builder decides to take on this activity with employees, they will need to rent or purchase the forms, and both of these options can get very expensive.
Insurance is another expense that can be big for certain activities. Roofing for example, is a very dangerous activity and therefore requires costly insurance coverage. If a builder decides to take on this type of work in house, their insurance costs will go up significantly. A roofing company can mitigate these risks by training employees in safe practices, keeping a safe record, and by using proper safety equipment.
Cons
Control: The biggest negative when using subcontractors is the reduced control for the home builder. By definition, the subcontractor decides how the work is completed. The builder just tells the subcontractor what the end product should look like, and the subcontractor chooses how to go about it. Of course the home builder does specify the products used and even some of the methods employed but for the most part, the subcontractor is in control of the actual tasks to complete the activity.
This can be a problem when things go wrong. Let's say you have moved into your new home and you have a problem with a squeaky floor. The home builder will need to organize the different subcontractors to get back into the home to address the problem. Because they are not employees, the time frame to get the work done may not be as quickly as you would like.
Protect Yourself
If you decide to build a home with a company that does most of the work with their own employees, be sure to get a breakdown of your costs for each activity. It's a good idea to price shop these activities to make sure you are getting a fair deal. This is one of the benefits to building your own home. When you build your own home, you get a minimum of three bids for each activity. This way, you are certain the price you are paying is fair.
Subcontractors can be a good thing when building a new home as long as you have the good ones working for you.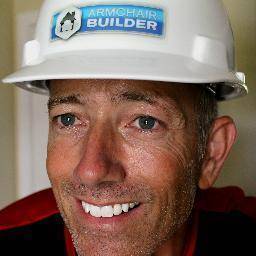 Michael Luckado has built, remodeled, and repaired thousands of homes across the U.S. He co-founded ArmchairBuilder.com to help people save money and time creating their dream home.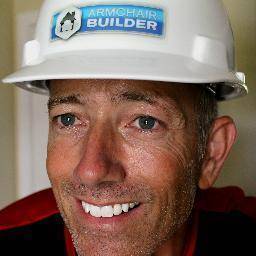 Latest posts by Michael Luckado (see all)