Last Updated on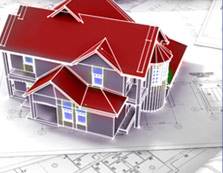 Building a dream home that will meet all of your current and future needs that will fit your budget can be a challenge. During the planning phase most people get to a point where they must eliminate some items they want in order to keep the project within budget. There are some things that can easily be put off until later when the money is there while other aspects of the home need to go in while building. Here are some suggestions to help with your analysis.
Cabinets
It's important to get the best quality cabinet you can afford that meets your design taste as these can be very expensive to replace in the future. Countertops need to be removed when replacing cabinets and this can get ugly if you have granite. Think cracked slabs. Also, when you remove base cabinets, the flooring may not work with the new sizes and layout. So replacing cabinets later on can cost big money.
One way to go about saving on cabinets is to leave out built-ins that can be done later on. On one of the homes I built recently we left out a beverage center that wasn't critical to the functionality of the kitchen. This upgrade could easily be added later on and saved the homeowner five thousand dollars.
Flooring
Flooring is one item that can be upgraded easily in the future. Just make sure your house planning takes into consideration the final flooring you are installing. If your home is being built on a slab, tell your concrete contractor what type of floor you plan to install in the future as this may affect the way he finishes the concrete to make installation easier.
Be realistic with your time frames for upgrading the flooring. This will have an impact on what type of initial flooring you choose. If the upgrade will happen sooner rather than later, you may want to go as cheap as possible.
Insulation
This upgrade needs to be done upfront. Not only will you save money on utility bills from day one, but upgrading later on can be a huge hassle. In some cases, you may even decide to adjust the framing for your home to accommodate a certain thickness of insulation…this can't be done easily later on.
Stone Cladding
This type of wall finish is becoming more popular each year. Not just for fireplaces and front elevations anymore, stone is now used to create interesting textures and durable surfaces in homes. It can be very expensive however. When considering labor and materials, a typical stone wall can easily cost twenty-five dollars per square foot or more. So, you may want to add this in the future to save your budget. The nice thing about most stone cladding is you don't typically need to adjust the foundation to accommodate it (unlike brick).
Just make sure to tell your carpenter and house designer your intentions. They will probably make some minor adjustments to the trim and framing around this area to accommodate the stone thickness.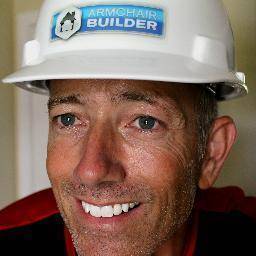 Michael Luckado has built, remodeled, and repaired thousands of homes across the U.S. He co-founded ArmchairBuilder.com to help people save money and time creating their dream home.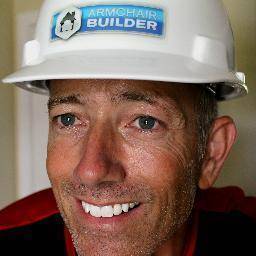 Latest posts by Michael Luckado (see all)