Last Updated on
One of the great things about building a new home is that you can put what you want in it. If you are thinking of ideas to make your new space pop, try adding extra trim. Crown molding is one type of trim that can transform a room without a lot of extra cost. Let's take a look at some of crown molding configurations that might work for your new home.
Crown molding is fine all by itself. But when you start adding multiple pieces of trim, it can really stand out. In the photo above, a three inch base molding was installed first with the profile facing down. We held the base down a few inches to make sure it had plenty of exposed surface after the crown was installed. You don't want the crown to cover up too much of the base molding below. The two and a quarter inch crown molding was then placed on top. This configuration gives a custom look with little cost. A standard three inch base molding can be purchased for about $.45 per foot and a three inch crown for about $1.15 per foot. So a bedroom that is 12 feet by 12 feet would cost less than a hundred bucks for the material.
Here's another option for a crown molding detail that really gets big bang for the buck. As always the crown is installed between the top of the wall and the ceiling. Then a small cap molding is installed four to six inches below. Then, we paint the crown, the cap molding and the space between the same color to give the illusion of a much larger and more complicated crown molding. This setup will also cost less than a hundred dollars for the average sized bedroom.
If you have a more contemporary home, you may want something with a less traditional look. The photo above shows a crown molding detail that was created by layering three pieces of trim together. We used low cost MDF stock molding to build a more modern crown. The possibilities are endless when it comes to crown molding configurations. So be sure to take the time to really look for one that fits your style.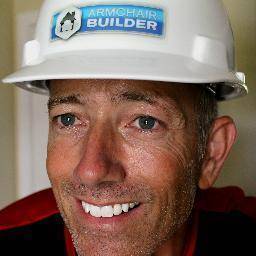 Michael Luckado has built, remodeled, and repaired thousands of homes across the U.S. He co-founded ArmchairBuilder.com to help people save money and time creating their dream home.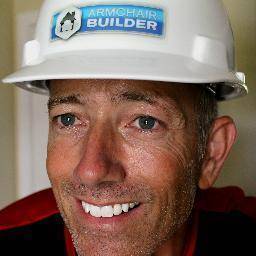 Latest posts by Michael Luckado (see all)