Last Updated on
Much like any other complicated project we tackle in life, the more planning that gets done upfront the easier the implementation. Building a home is a complicated process involving approximately fifty different companies and thousands of different products. Each piece of the puzzle needs to fit in with the rest or we will have a mess on our hands. Here are some planning tips that will help increase quality while decreasing frustrations. Avoid Problems The biggest reason to put the effort up front in the new home planning process is to avoid problems both during and after construction. Sometimes it's motivating to hear what the potential problems can be in order to see why planning is so important. Here are a few real world problems that have been experienced by home builders…including me.
Window Rough Openings – wrong size – window supplier and rough carpenter should have discussed this prior to starting

Mechanical Chase Needed – no room for ductwork – the HVAC and plumbing contractors need to meet to discuss wall locations prior to roughing in ductwork or pipe

Roof Trusses – a week late – the rough carpenter needs to work closely with the suppliers to let them know if the schedule is progressing faster than anticipated – if more personal are added because another job was postponed, the framing will go much faster
Identify Key Players We tend to focus on the things we see when planning a new home. Things like flooring, paint, and countertops end up consuming the majority of our time. Unfortunately, these aren't the items that cause the most problems both during and after completion of construction. So it's important to identify the key companies that will contribute to the success of your new project prior to starting. Pre-construction Communication Once you've identified the key players it's important to get them to communicate with each other. As a home builder, I regularly get each group of trade contractors together whose work directly affects each other. For example, your rough carpenter will want to meet with the lumber supplier to talk about materials, deliveries, quality…etc. Why? Because the lumber directly affects the quality of the rough carpenter's job. Likewise, if he doesn't get the material he needs, when he needs it, the job will not be efficient. I've had people say this is too time consuming. Really? We're not buying shoes here people. We're creating a new home from the ground up that will last a lifetime. Remember, if everyone is too busy to meet in person, modern technology allows us to meet remotely with things like GoToMeeting, Google Hangouts, Skype…etc. Here are some of the key groups to get together prior to starting the project.
Builder Consultant/General Contractor, Architect – Review plan details, materials, efficient building methods, cost saving ideas, energy efficiency

Rough Carpenter, Lumber Supplier, Truss Supplier, Window Supplier – Review materials, layouts, deliveries and installation

Mechanical Trades: Electrician, Plumber, Heating and Cooling Contractor – Review schedule, locations for pipes and ducts,…etc.

Drywall and Painting Contractor – Review schedule, hand-off, and discuss wall preparation
It's always a good idea to attach a list of contractors with their contact information to the building schedule. This allows these professionals to reach out to each other should they need to.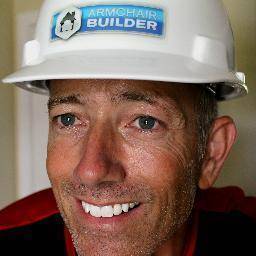 Michael Luckado has built, remodeled, and repaired thousands of homes across the U.S. He co-founded ArmchairBuilder.com to help people save money and time creating their dream home.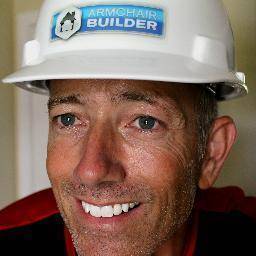 Latest posts by Michael Luckado (see all)