Last Updated on
Single family home starts are up 36.4% for January over last year. At the same time, the construction labor pool has shrunk as home builders and trade contractors have made major cuts to staffing over the last four years. Many of these employees that were laid off have moved on to new industries and careers. This translates to labor shortages on new home construction sites. So how can the owner builder work around this new problem to get a quality home built on schedule?
Manufactured Components
A great option for reducing the labor required on the job site is to use manufactured components. These new home components are built in a factory prior to sending them out. Here are some manufactured components to consider for your new home…
Roof Trusses – Trusses will not only reduce the amount of labor required on the job site, but they can also save time and money on your new roof framing.
Wall Panels – Many of the companies that build roof trusses also build wall panels in the factory. Studs, plates and sheathing are assembled into wall sections that are then numbered and shipped out to your new home site. Some of these manufacturers also provide the labor to set the panels into place saving you the hassle.
Stairs – Why build stairs on the job when you can do it with machines in a controlled environment to get a better build with fewer squeaks?
Railings – Some stair rails can get really complicated. Why not have them pre-built to fit your new home? Pre-built rails can shave a day or two off the trim carpentry labor required for your new home build.
Wall Panels Ready to Install
The benefits of using manufactured components go beyond just replacing on site labor. Because they are built in a controlled environment, these new home components are typically of higher quality. By eliminating human error with machines and removing the affects of mother nature, many of the typical quality problems are avoided.
And because the majority of the work for manufactured components is performed off site, your house can be built much quicker. Roof trusses can shave up to a week of time off the typical new home schedule. Wall panels can save several days on a custom home when the onsite workers assembling the panels are familiar with the process.
Be a Better Customer
One way to attract the best labor for your new home is to be the best customer. One of the biggest challenges for trade contractors supplying labor is cash flow. They have employees that need to be paid so they can feed their families. You can help them out by paying your bills more quickly. Maybe you offer to pay them within two weeks of completion of the work versus the typical thirty days.
One other way you can attract the best trade contractors is to make sure your job site is ready. A clean site with all of the necessary material ready to be installed is enticing to any trade contractor. This will help them to be efficient and in turn, make more money.
You can also provide a better place to work by limiting the number of workers on the site at one time. Having workers crawling all over each other will slow work down and cost your trades more money.
The recent volume increases in residential construction are a good thing for the economy but can create challenges for anyone thinking of building a home. But with a little ingenuity, you can get the workers you need to make your dream a reality.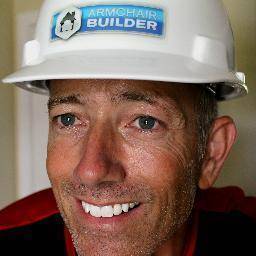 Michael Luckado has built, remodeled, and repaired thousands of homes across the U.S. He co-founded ArmchairBuilder.com to help people save money and time creating their dream home.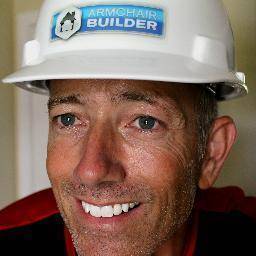 Latest posts by Michael Luckado (see all)