Last Updated on
We've all done it. Buying the one product with the lowest price because, well, it's the cheapest. We sometimes make the same bad decisions when it comes to our homes. It's easy for owner builders to get caught up in the their budget and start making decisions based on price alone. Choosing subcontractors and products for your new home solely based on price is a big mistake.
Obviously it would be unwise to build a new home without trying to lower your costs as much as possible…this is just good business. However, when you stop looking at a purchase as a whole including quality, life span, service, energy efficiency, maintenance…etc., you begin to lose focus of your main objective which is to build a quality home that will be energy efficient, require minimal maintenance, and will last a lifetime.
When you take on the role of the general contractor, you should never choose subcontractors solely because they have the lowest price. You need to answer some crucial questions including, What kind of service do they provide? Will they answer the phone at 2 am when the furnace goes out? When it's 10 degrees below zero and your furnace goes out, you want to know there is a number you can call to get a technician out to your home right away. And not just any technician, you want a qualified, professional that is properly trained on repairing your particular furnace. You want someone that will fix the problem correctly on the first attempt and be on their way.
If your hiring decisions are strictly based on price, you are missing a whole bunch of parameters that should be gauged. Some other important questions you need to ask potential subcontractors before hiring them to work on your dream home include, What types of quality control measures do you have in place to make sure the work is done in a quality fashion each day? What types of safety measures are used to make sure everyone is safe and there are no accidents? Do you have the proper insurance to cover your employees and me in the event of an accident? These are just a few of the questions that should be answered before hiring the people to work on a new building project.
Another item that professional builders use when evaluating potential subcontractors is the time to complete the activity. If you hire a single handyman to frame your new home, it may take months to complete. Even if he is a well intentioned, competent carpenter, he is only one person. You may save a few dollars on the contract, but the slow down on your project can lead to extra overhead costs. Things like insurance, loan interest, equipment rental (think portable toilets), can really eat into any savings you realized from hiring the less expensive, one man band.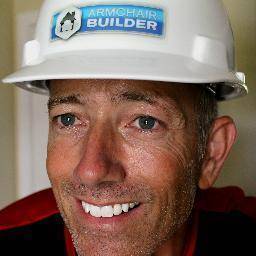 Michael Luckado has built, remodeled, and repaired thousands of homes across the U.S. He co-founded ArmchairBuilder.com to help people save money and time creating their dream home.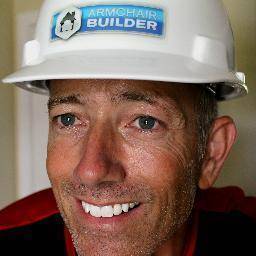 Latest posts by Michael Luckado (see all)