Last Updated on
Building a new home can be an expensive project. For this reason, some folks building their dream decide to hold off on finishing a lower level until later. Even if you don't intend to finish your basement, it's important to plan for it because future buyers will probably like having the option to afford-ably add living space. Here are some important considerations to make future basement finishing easier.
Mechanical Locations
In most cases, the heart of home's mechanical systems will be located in the basement. Therefore, it's extremely important to plan their locations carefully for future finish. If the furnace, hot water heater, electrical box…etc, are randomly placed in the space, it can really make it tough to plan out the future living space. Here are the big considerations…
Noise – Keep noisy mechanical systems away from any sleeping or theater rooms. Think drain pipes, sum pumps, furnaces,…etc.
Access – All of the systems will need to be adjusted, maintained and replaced in the future. Be sure to provide enough room to make this easy to do. This includes dampers, filters, shutoffs, cleanouts…etc.
Clearance – Whenever possible, all electrical, ductwork, drain pipe…etc. should be located up inside the floor framing system to allow for easy ceiling finish. Something as simple as running all electrical lines along the underside of the floor joist may save your electrician time now, but will create a nightmare when drywall is installed on the ceiling.
Placing all of the mechanical systems into one contained location in the basement space will give the ultimate flexibility when planning the future finished space. Here's a list of items to pay special attention to…
Sewer Line Entrance (this drain pipe will have a cleanout and will need access)
Water Line Entrance (many municipalities place water meters in the basement which takes up space)
Wall Height
It's always painful to see a basement ceiling with low clearance overhead. By the time we add in plumbing drains and ductwork, a standard basement wall height can really limit your options. Consider adding a nine foot tall foundation wall when building.
Beams and Posts
Every basement has beams and steel columns supporting the structure above. The good news is with proper planning, they can be adjusted to better suite a finished basement space. Whether you have a pool table that needs an extra wide area or just want a more open floor plan, the beam sizes and column locations can be designed to allow for it.
Underslab Plumbing Rough-in
A bath or kitchen can add a huge amount of functionality to a basemen space. Mother-in-law suites and rental units most certainly need some form of cooking option. But in order to add a kitchen or bath to an existing basement, drain pipes need to be run under the basement slab. This can be a difficult and messy task in an existing house. So, be sure to add the underslab rough-in for a future bath or kitchen. This can add as little as $500 to the cost of your new home, but will definitely make it more marketable when you go to sell.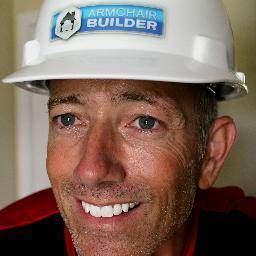 Michael Luckado has built, remodeled, and repaired thousands of homes across the U.S. He co-founded ArmchairBuilder.com to help people save money and time creating their dream home.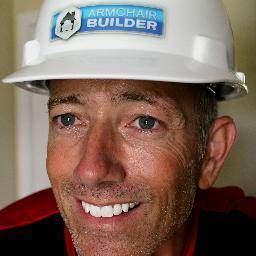 Latest posts by Michael Luckado (see all)