Last Updated on
Looking at the national weather forecast this week, we see that many parts of the country are seeing temperatures well below freezing. This can be problematic for building a new home. The good news is, anything can be done in cold weather. The bad news is, it can cost an absolute fortune to do it. So, sometimes it just makes sense to delay the completion of certain exterior items until the temperatures are conducive to doing the work.
Exterior Concrete and Asphalt
Exterior concrete and asphalt typically are used in new homes for driveways, sidewalks, entry walkways, and patios. Freezing temperatures create frozen ground. We never want to pour concrete on frozen ground for several reasons including the possibility of heaving. What is heaving you say? Basically the ground swells when it freezes and then moves again when it thaws. This type of movement can cause major cracking in new concrete.
It's also very tough to keep newly poured concrete warm if the ground is frozen when it is placed. As long as the ground isn't frozen, even if the air temperatures are below freezing, the concrete contractor can use additives to keep the concrete from freezing and to speed up the hydration process. Special blankets can also be used to keep the concrete warm during the initial hydration process to prevent it from freezing. But when in doubt, it's better to wait for the ground to thaw and the air to warm up before pouring. This material will provide surfaces for walking and driving for many, many years so it's better to be cautious in the placement.
When it comes to asphalt, most plants that make the material close down during cold temperatures. This is partially due to the fact that demand drops big during very cold spells but also because the process takes a tremendous amount of heat. It just doesn't make economical sense for most asphalt plants to stay open in the colder months for these reasons.
Landscaping
It's probably obvious that landscaping shouldn't be installed in freezing temperatures. First, it's really hard to dig in the ground when it is frozen. Second, the stuff doesn't grow when it's really cold. So something as simple as grass seed can be a huge waste of time to put down in the cold winter months. All it takes is one thaw and some melting snow to wash all of the seed away. Of course landscaping matts or special fabric can be laid on top of the seed to hold it in place but these can get expensive for both the material and the labor for installation.
Another thing to consider during cold weather months is the final grade of the lot. It can be very difficult to establish a good final grade when the ground is frozen. The bull dozer will pull up big chunks of earth when the ground is frozen which will leave a less than desirable surface for planting.
Paint
Modern technology has created coatings that can be applied in cold temperatures. Some of these can be installed at or near freezing temperatures. This is fine for sealing up wood surfaces but to get a really solid, quality finish, it's best to wait for warmer temperatures. The most organized builders will have the exterior trim, siding, and doors painted with at least one coat prior to installation. This will make the final job easier and will seal up the materials to prevent damage until temperatures warm up and the final coatings can be applied.
Recommendation
Ask your builder or builder consultant what items will need to be finished in the spring when the weather warms up. Also ask what the procedure is for finishing these items. Will the work be completed in order of closing if more than one house is completed during the winter months? What are the appropriate temperatures for starting work? How many crews will be doing the work?
Since living without a driveway and entry walk can be quite inconvenient, make sure you come to an understanding on these items before signing up with a builder.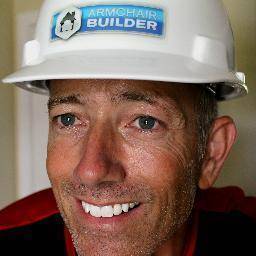 Michael Luckado has built, remodeled, and repaired thousands of homes across the U.S. He co-founded ArmchairBuilder.com to help people save money and time creating their dream home.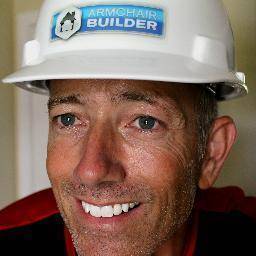 Latest posts by Michael Luckado (see all)