Last Updated on
The National Weather Service Storm Prediction Center says that 90 percent of all counties in the U.S. experienced a tornado watch from 2003 to 2013. In additional, we have seen massive destruction from tornadoes over the past few years in places like Missouri, Arkansas, Texas and Oklahoma. One of the best ways to combat against these deadly storms is to add a tornado safe room to your new home. Adding a tornado safe room during construction of your dream home is the most efficient way to make it happen. Not only is the cost lower, but the safe room can be constructed in such a way to blend into the existing design so it is practically unnoticeable.
Here are the top five types of tornado safe rooms to choose from. All of these options can be used to form a bathroom, closet or storage room that doubles as a tornado safe room when disaster strikes.
Wood Frame and Steel Sheathing
Because most new home structures are formed by studs and sheathing, a wood frame safe room can easily be constructed by the existing trades people on the job. Steel sheathing is added to stiffen the structure and provide penetration resistance from airborne objects that become projectiles during storm events. A wood tornado safe room can be one of the most affordable options.
Concrete Block with Reinforced Steel
Concrete masonry block filled with mortar can be a great option for creating a tornado safe room. The walls are reinforced with steel rebar to provide lateral resistance to heavy wind loads and projectile impacts. Because concrete block is a relatively inexpensive building material, this option can be quite affordable when incorporated into a new home build.
Insulated Concrete Forms
Insulated Concrete Forms, also called ICF's, form the walls of some tornado safe rooms. Foam panels are snapped together like Lego's to form the walls. Rebar is placed between the panels to provide extra structural support. Then concrete is poured down between the foam panels to create a solid mass for a wall. The insulated forms remain in place to provide thermal resistance for the completed building.
Cast in Place Concrete
Cast in place concrete walls can be a great way to add a tornado safe room to a new home. Forms are temporarily placed to form the walls and then concrete is poured down between the forms to create the walls. Steel rebar is used between the forms to provide extra structural support. Once the concrete has setup, the form are removed. Many of the forms have a brick or stone texture to them so the finished wall has a more finished appearance. Cast in place concrete can be a great alternative when the foundation contractor is already using this method for the homes foundation walls.
Anyone thinking of adding a tornado safe room to a new home build should consult with a qualified house designer or architect during the design phase of the project. This will allow the new structure to be built to exacting specifications needed to withstand the huge forces that major disasters can create. A big part of this design will include the door that will be specifically designed for tornadoes. Checkout the video below for more details.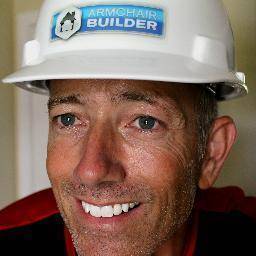 Michael Luckado has built, remodeled, and repaired thousands of homes across the U.S. He co-founded ArmchairBuilder.com to help people save money and time creating their dream home.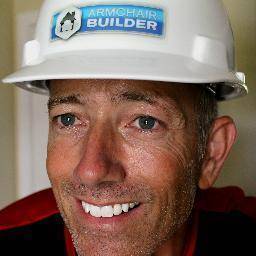 Latest posts by Michael Luckado (see all)