Last Updated on
Most communities that were developed within the past twenty years have some type of homeowner's association that restricts what can be done within its boundaries. Things like boat storage, fence installation, and house colors are examples of items that might be restricted within the community documents. Therefore, it is extremely important for you to review these items prior to purchasing the lot to build your future dream home. Let's explore some of these restrictions and talk about how they might impact your new home project.
House Plan Restrictions
The architectural house plans for building a new home are an essential part of the equation. Some homeowner's associations (a.k.a. HOA's) dictate the types of plan designs that can be used. The acceptable types of plans for building within the community might be two story colonials or single story ranch plans. There can be restrictions that callout the type of architecture that is allowed. In some cases, traditional plans are the only acceptable option whereas in others, a clean modern look might be acceptable.
Another possible plan restriction could be the garage type. Different configurations include front and side entry as well as courtyard garages. Each of these provide a much different look to the community's streetscape and therefore can be regulated in the HOA documents. As a professional builder, I've worked in communities that did not want front entry garages because you can see clutter within the garage when the door is open.
The size of the home is another common house plan restriction included in the homeowner's association documentation. In order to keep a certain look and feel to a community, the restriction might be for all homes built to have a minimum of two thousand square feet of living space.
Materials and Colors
Very common to new home subdivisions is the restriction on the types of colors and materials that can be used. In some cases, a neutral color pallet might be required. The types of materials that can be used may also be limited within the community. Things like vinyl siding and asphalt shingles are sometimes prohibited. As a builder, I've had communities that have said all fireplaces must have masonry exteriors. In many cases, there is an architectural group that will review the colors and materials to make sure the match the requirements in the HOA documents.
Vehicle Storage
Boats, RV's, and commercial vehicles are sometimes restricted within a community. You may not be able to store a boat or recreation vehicle in the driveway or in the yard. In this case, you may need to build storage into the garage for these particular vehicles if you own them.
One other vehicle restriction that comes up frequently is that of commercial vehicles. Let's say you operate an appliance repair business and you have a van with company logo on the sides. In some cases, the homeowner's association will restrict the parking of these vehicles on the exterior of the home.
Fences
Fences can be a great way to add privacy to a home. It's important to review the height, style and location restrictions for any building lots you are thinking of buying.
Monotony Clause
You may also want to check and see if the community where your new lot is located has an anti-monotony clause. Many new communities incorporate these into the overall plan to improve the look of the community. This clause basically spells out how close two homes can be built to each other with the same exterior design and colors. Check with your builder or homeowner's association to see what restrictions are in place. This clause could keep you from building your dream home plan but in other cases, it will protect others from copying your style right next door to you.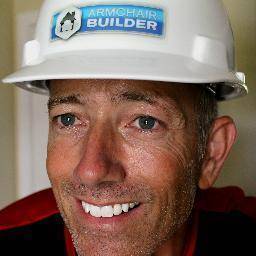 Michael Luckado has built, remodeled, and repaired thousands of homes across the U.S. He co-founded ArmchairBuilder.com to help people save money and time creating their dream home.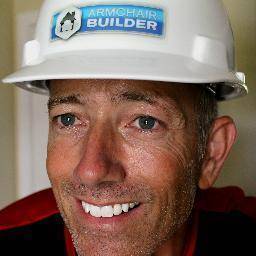 Latest posts by Michael Luckado (see all)