Last Updated on
One item that many future homeowners and builders tend to overlook when getting ready to build a new home is cabinet planning. The overall design of your new home needs to take into consideration the cabinet details to prevent possible problems. Things like crown molding, cabinet sizes, lighting and storage space should all be taken into consideration prior to pulling the trigger on your dream project.
Crown Molding
Looking at the photo above, you can see the crown molding did not fit within the cabinet wall in this high-end kitchen. This required the trim carpenter to go through a lot of extra work and in the end, the finished product screams "poor planning!" So what could have been done to prevent this unfortunate design problem? By simply extending the wall out 1-1/4 inches the crown molding could have been neatly butted up to the wall instead of wrapping around the front and returning back as shown in the picture. The photo below shows how the crown would have looked with this simple adjustment to the wall framing. The end result would have been a much cleaner, professional look.
Cabinet Layout and Wall Dimensions
One of the huge benefits of building a new home is the ability to make all the pieces fit from the beginning. When you are remodeling an existing kitchen, the walls are typically left alone and the cabinets are adjusted to fit the existing dimensions. This can leave you with some "not so perfect" conditions. However in a new home, the walls can easily be adjusted at the planning stage to allow the cabinets to neatly fit into place.
Filler strips allow cabinets to be adjusted to fit a given wall (see the left side of the photo above for an example of a filler strip). However if they are over-used, they can take away from a gorgeous new kitchen. One way to make certain the cabinets will fit the new walls exactly is to give your framing contractor a copy of the cabinet layout and have them make small adjustments as necessary. Why use filler strips if you don't have to?
Under Cabinet Lighting
As a builder one of my pet peeves is being able to see the fixtures in under cabinet lighting. Nobody needs to see the wiring, plastic and metal housing on the lights below your cabinets. This is another one of those details that will take away from your gorgeous new kitchen. So if you plan to add under cabinet lights in your kitchen, be sure to add a piece of trim at the bottom of the cabinets to help hide the light fixtures and wiring. This piece of trim is sometimes called a "light rail" (see photo below).
Light Rail Hiding Under Cabinet Lighting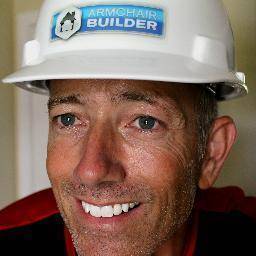 Michael Luckado has built, remodeled, and repaired thousands of homes across the U.S. He co-founded ArmchairBuilder.com to help people save money and time creating their dream home.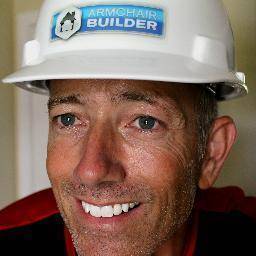 Latest posts by Michael Luckado (see all)