Last Updated on
Building permits are required in most locations in the U.S. to make sure we are building good quality homes that are safe for our families and friends. But believe it or not, five percent of the population doesn't need a permit when building. Here we share with you the states with the highest population in non-permit issuing areas and talk about how to protect yourself in these locations.
Building Permit Purpose
The whole premise behind the building permit is to safeguard public health and safety. From ensuring the structural integrity of the building to making sure the plumbing system is sanitary, building codes help to keep contractors on their toes. These codes are updated regularly to improve the overall quality of our homes while making it possible to use the newest materials and building designs.
Non-Permit Issuing Locations
The permitting process is typically handled by the local government. This might be a city, township, village or county office. Ninety-five percent of the U.S. population lives in one of these jurisdictions that requires a permit. Here's a list of the states with the largest populations in non-permit issuing locations along with the percentage of their population that doesn't need a permit when building.
1. Arkansas: 39 Percent
2. Mississippi: 33 Percent
3. Alabama: 30 Percent
4. Kentucky: 25 Percent
5. West Virginia: 24 Percent
6. Oklahoma: 23 Percent
7. Missouri: 18 Percent
8. Texas: 13 Percent
9. Tennessee: 12 Percent
10. Alaska: 9 Percent
*Source: United States Census Bureau, Building Permits Survey.
Keep in mind, the list above only includes the top ten states. There are many more states that have significant populations outside of permit issuing communities. To find out if you are required to pull a permit for your new home, call your local community government.
Why You Should Care
Some people look at the building permit and inspection process as a burden. After all, it costs money and requires specific action and rules to be followed. And in most areas that require a building permit, inspections will also be required by trained local inspectors. Scheduling these inspections can be problematic when your building is on a tight timeline. So it should be a good thing if you're building in an area that doesn't require permits right? Not necessarily. Here are some of the major benefits to the permit process…
· Inspections: Having an unbiased, trained third party look at your new home during construction is a good idea. Most contractors are honest, but they aren't perfect. Catching one small issue can save you a world of headaches down the road. Even if your local inspector is pressed for time, the thought of the work being reviewed will push your trade contractors to strive for a higher level of workmanship.
· Plan Review: In most cases, a house plan and engineered plot plan (showing the grading and drainage plan) must be submitted with your permit application. These plans will typically be reviewed to make sure they conform to the latest local codes. Improvements in structural design, storm water drainage, construction details…etc., all can help you build a healthier, trouble free home.
· Energy Requirements: In some jurisdictions, an energy audit is necessary to check and make sure your home is built with the latest techniques for conservation. Yes, these requirements can add cost and headaches to your project, but in the end you will get a home that performs at a higher level.
· Contractor Relations: If a problem comes up with your new home that can't be resolved with your contractor, the local building inspector can sometimes help. Local contractors want to keep a good relationship with the inspector because they review their work on a regular basis. And your local inspector is ultimately paid by you, the homeowner, through taxes and permit fees. So, the inspector can be an asset when issues come up.
No Permit, No Worries
For those of you building a new home in a non-permit issuing location, there are some things you can do to help ensure a quality home is built. First, hire a qualified home inspector to review the home at key stages. Make sure this person knows new construction, not just existing homes. Why? Because they will be looking at work in progress, which is very different from inspecting an existing home. You might be better off having your architect or maybe even another general contractor from the local area perform the inspection for you.
What are the key times to have an inspection performed on your new home?
1. Before Foundation Backfill: Most municipalities that require permits perform an inspection just before backfilling the foundation. This allows for a review the structure of the foundation, waterproofing, and drainage system.
2. Before Insulation: At this stage, the structural framing is checked thoroughly, making sure all beams and columns are properly sized per the house plan and all load points are supported. All electrical, ductwork, and plumbing is reviewed before they are covered by insulation and drywall.
3. At Completion: This review covers everything that a normal home inspection would cover.
Keep in mind, the inspections noted above aren't meant to replace the daily quality checks required on the job site. Every new home requires daily reviews to ensure the workmanship meets standards. As an owner builder, these can be performed by you if you have the proper tools and information, or by your local building consultant.
Don't get discouraged by the permit process for your new home as it can really benefit you in the long run. And if your local municipality doesn't require a permit, be sure to add some other quality checks and inspections into your schedule to ensure everything is built correctly.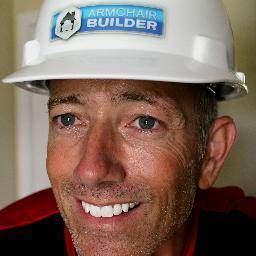 Michael Luckado has built, remodeled, and repaired thousands of homes across the U.S. He co-founded ArmchairBuilder.com to help people save money and time creating their dream home.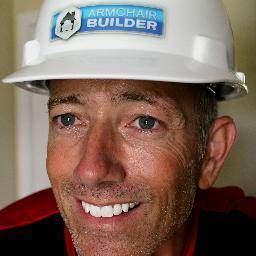 Latest posts by Michael Luckado (see all)