Last Updated on
If you are thinking of building your own home in the near future, you may want to put your foot on the gas pedal. Most people in and around the residential construction industry are expecting lumber prices to climb next year. And since lumber makes up such a huge part of a new home's budget, locking in prices this year could save you significant money.
The Biggest House Cost
After having just reviewed house costs for a modest, 1350 square foot ranch, and a 2800 square foot two story, we can tell you with confidence that about twelve percent of the total cost to build a new home comes from rough lumber. This budget line item includes things like wall studs, floor joists, sheathing and roof trusses. With such a big portion of your money going to a single budget category, it's extremely important to know where the lumber market is headed.
How Much are We Talking About?
We have seen significant lumber cost increases over the last two years. Prices for western softwood lumber made from spruce, pine and fir trees have increased this year alone by 24 percent. This represents a 40 percent increase over the past two years. But how do these percentage increases translate into dollars?
If you are building an average two story home, your overall house cost would be about $150k. This includes direct construction costs and excludes things like the lot, insurance, permit and impact fees…etc. With this overall house cost budget, your rough lumber cost will be about $18k. With this cost, an increase in lumber prices of 40 percent would increase the overall cost of your new home by over $7,000!
Why Price Increases?
It's no secret that we are coming out of one of the worst housing depressions of all time. Not only has this affected homeowners and landlords, it has also severely affected the companies that supply labor and materials to build new homes. Many companies have cut back on production, laid off employees, and in the worst case scenario, shut the doors forever. All of these things negatively affect the supply of lumber for building new homes. Here is a list of items predicted to help push lumber prices higher next year…
reduced supply due to production curtailments in North America
reduced supply due to the mountain pine beetle in B.C.
increased exports to China (they had to do something with the excess supply)
pent up demand in the U.S.
Demand to Increase for New Homes?
The perfect storm for higher prices for any product is created by restricted supply and increased demand. As we mentioned above, lumber is the biggest material component for the typical new home. And believe it or not, there is pent up demand for new housing in the U.S. According to economist and vice chairman of International Strategy and Investment, Nancy Lazar, housing starts in the U.S. have the potential to hit 1.16 million by December of this year. This represents a 57 percent increase from July. Why would demand for housing go up this much in the U.S.?
low interest rates
high rents (as rents go up, owning a home starts to look more attractive again)
shrinking inventory of existing homes for sale
all time highs in housing affordability
All of these items have the potential to push demand up for new homes in the near future. June permits were up 29.5 percent over last year and as you may know, permits are a great indicator of future housing starts. The huge unsold inventory of new homes has vanished as builders have made dramatic cuts in production over the past four years. In fact, inventories of unsold new homes hit a 50 year low in June.
Both the increased demand for new homes and the reduced supply of lumber has the potential to mess with your new home budget next year. If you are thinking of building a new home, you may want to go ahead and pull the trigger.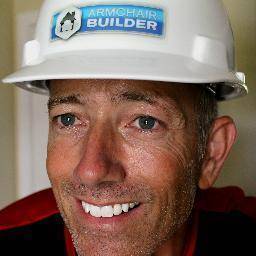 Michael Luckado has built, remodeled, and repaired thousands of homes across the U.S. He co-founded ArmchairBuilder.com to help people save money and time creating their dream home.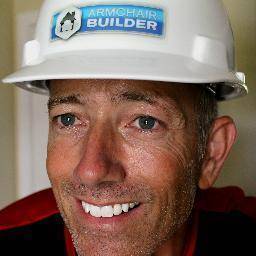 Latest posts by Michael Luckado (see all)