Last Updated on
DIY homebuilding is part of a bigger movement where people are choosing to take an active role in creating the life they want. Savings, pride, and tax benefits are all possible motivations to go the do-it-yourself route. The two major forms of DIY homebuilding include the general contractor role and the actual physical labor. Here's a look at a few of the biggest benefits for taking on this challenge.
The Savings Can Be Big
Homes are getting more and more expensive due to a shortage of properties available for sale and because of the ever increasing prices for building products. One way to combat these costs is by going the do-it-yourself route. By taking on the general contractor role, a homeowner can save anywhere from ten to twenty-five percent on the cost of a new home.
Managing the process is one way to save while the other relates to the physical construction activities. The actual physical labor required to build a new home makes up about half of the cost to build. So by taking on some of the physical work, like painting, trim carpentry or cleanup, a new homeowner can achieve thousands more in savings. For those that build their own home while acting as the general contractor and doing some of the physical labor, the savings can be as much as forty percent.
Look at What I Did
Walk with an owner builder through their home and you will see a sense of pride that can only be surpassed by a new father with the birth of his first child. These owner builders love to tell how they overcame challenges to build their masterpiece. And the best part is, the home is a constant reminder of how hard work can pay off.
Tax Benefits
We are all facing a tax deadline again that seems to come much sooner than once a year. If you hate taxes as much as I do, you may be looking for additional ways to save. As it turns out, building your own home is a great way to increase your net worth without increasing your taxes. If you live in your home for at least two years, you won't pay tax on the first $250k of capital gains ($250k for a single person and $500k for married folks). There aren't too many tax-free ways to make money, so you may want to check with your accountant for more details to see how the rules apply to you.
DIY homebuilding can be complicated, time consuming, and stressful but the rewards can be huge for those who are up to the task.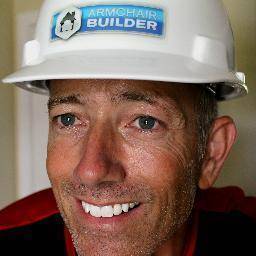 Michael Luckado has built, remodeled, and repaired thousands of homes across the U.S. He co-founded ArmchairBuilder.com to help people save money and time creating their dream home.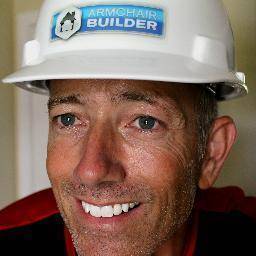 Latest posts by Michael Luckado (see all)