Deposits are typically needed when building a new home because of the rather large scope of work. There can be significant costs for the contractor upfront including design, estimating, and material purchases. So deposits are a necessary evil when building a new home but it is important to be careful when making payments to contractors. We've all heard the horror stories where the contractor takes a big deposit and then skips town.
Good Faith
In some cases, a deposit is required by the contractor to ensure you are serious about following through with the project. Nobody wants to put effort into a new home to then find out the client no longer intends to build. As mentioned earlier, there will be significant time and energy put into house plans, estimates, engineering plot plans…etc., before the first speck of dirt is moved. So it will be difficult to avoid paying a deposit when building a new home.
Deposit Best Practices
But in order to protect yourself, be sure the deposit is spelled out clearly in the contract. I'm not an attorney (you will want to have him/her review your contract before signing), but a few simple items should be in the contract regarding the deposit.
Deposit amount

Timing of Deposit (when is it required to be paid)

Where does the deposit go? Is it held in escrow or is it used by the contractor? If it's used, how is it to be used?

Refunds – If the project is stopped for any reason, what happens to the deposit?
Be sure to get a receipt or acknowledgement of the deposit when it is made. This along with the cashed check is proof of payment.
Progress Payments
Some contractors require progress payments to be made as the project is built. If you are using a bank loan to fund the project, they will typically provide a draw schedule that allows you to pull money to pay contractors and suppliers as the work is completed. The key thing to remember here is…as the work is completed. In almost every circumstance, you don't want to pay for any work that has not yet been completed. You may be required to pay for large material purchases like trusses upfront, but these are the exception.
Keep in mind, most good contractors have a line of credit with the suppliers they use and typically have a two to four week lag time between when they take possession of the material and when they must pay. So if a portion of your project will be completed in four weeks or less, the contractor will typically just pay the supplier when you pay them.
One other important thing to remember when making progress payments to contractors…if you get out in front with your payments (making payments for work that is not yet complete), and the contractor decides to stop showing up, you may be left with a partially finished project and an empty bank account. So make certain your payments are equal to the value of work put in place.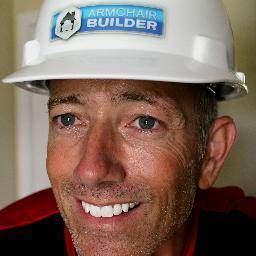 Latest posts by Michael Luckado
(see all)