Last Updated on
A fantastic way to add additional storage to any home is by utilizing unfinished attic space. By simply adding a set of attic pull-down stairs and some plywood decking, an otherwise useless space can be used to store seasonal items. Many homeowners decide to install attic pull-down stairs themselves which can lead to problems. So to avoid potential safety and quality issues, here is a list of common installation defects.
Roof Truss Altered
Often, homeowners or shoddy workman will cut through a structural member while installing the stairs. The roof trusses or beams in the attic are there for a reason. These structural members work together to hold the walls, ceiling and roof of the home together. Trusses and beams should never be cut or notched without approval of a qualified engineer.
Improper Fastening
It's very important to use the proper fasteners when installing structural items in a home. Most attic pull-down stairs come with manufacturer instructions for installation. These instructions typically describe the types, quantities, and locations of all fasteners required to support the stairs properly. Homeowners often use drywall or deck screws rather than the standard 16d penny nails or ¼-inch by 3-inch lag screws.
Lack of Insulation
Many parts of the U.S. are currently experiencing extremely cold temperatures. If the attic access is not insulated properly, it can seriously degrade the energy efficiency of the home. Even if everything else is built perfectly with the highest standards, leaving the insulation off the attic access and pull down stair opening can create major waste.
Improper Length
It's extremely important to make sure the stairs are of the proper length. Being too short is an obvious problem but did you know stairs that are too long can be just as bad? When the stairs are too long, extra pressure is placed on the folding hinges which can cause failure. Be sure to get an accurate measurement from the ceiling to the floor before ordering attic pull-down stairs for your home.
Compromised Fire Barrier in Garages
Garage attic space can make for great storage. After all, it's relatively easy to get up there from the garage as opposed to a second floor closet that might be full of stuff. Just remember, the ceiling of a garage is designed to provide a fire barrier. If a wood structure is used without any covering, the fire rating of the ceiling will be compromised causing a possible dangerous condition if a fire does break out. Remember, a huge amount of house fires start in the garage from fuel cans, lawn mowers, fire making supplies…etc. So be sure to select the correct attic pull-down model to fit the situation.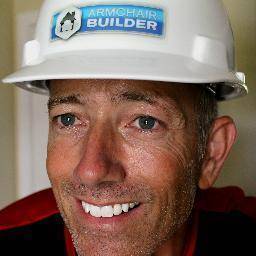 Michael Luckado has built, remodeled, and repaired thousands of homes across the U.S. He co-founded ArmchairBuilder.com to help people save money and time creating their dream home.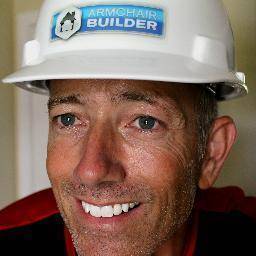 Latest posts by Michael Luckado (see all)