Last Updated on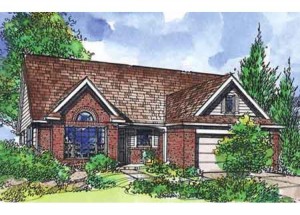 It's fun to gaze at all the architectural plan choices while thinking through all the possibilities for our future dream home. But in going through the design process, we sometimes come up with over-the-top ideas that just don't fit today's budget. There are some great options here at America's Best to meet those needs while still offering up a lot of home for the money. One efficient house plan, number 032-00028, has everything you need, and nothing you don't. Here are some of the reasons from a builder's viewpoint as to why this plan is so efficient to build.
Two Story
Stacking the second floor on top of the first saves up to twenty percent on the cost to build a new home. By building up instead of out we eliminate extra costs for roofing, foundation, gutters, roof framing, basement floor…etc.
Garage
Building a garage off to the side of a home can get expensive as you have all the traditional structural costs. When you pull the garage up into the home as in this efficient house plan, you save money on roofing, framing, lumber, trusses, siding, gutters,…etc. And with the garage included in the overall house box, you save money on the foundation because walls are shared for support.
Gable Roof
There are all kinds of crazy things designers can do with a roof structure. From crazy steep pitches to curved surfaces to dormers, these can get extremely complicated and expensive. This efficient house plan uses a traditional gable roof to cover the home. It gives a nice classic look to the home while being extremely efficient to build and maintain.
Stacked Plumbing
The second floor hall bath has been placed over the first floor powder room and laundry while the master bath is located over the kitchen. This saves on plumbing costs by clustering supply lines and drain pipe in the house. This efficient design technique doesn't detract in any way from the livability of the home but saves money in the budget.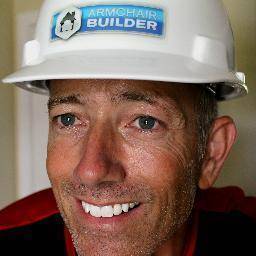 Michael Luckado has built, remodeled, and repaired thousands of homes across the U.S. He co-founded ArmchairBuilder.com to help people save money and time creating their dream home.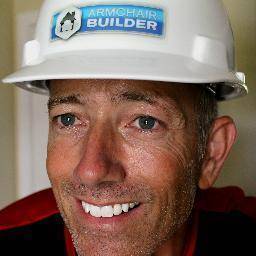 Latest posts by Michael Luckado (see all)