Last Updated on
Using proper methods and materials to air seal your new home can improve indoor air quality, lower utility bills, and increase comfort. Since you're starting from scratch with a new home, you may as well do it right from the start. Here we talk about the methods used to seal up a new home and discuss the major benefits of keeping the air out…or in.
Benefits
There are some obvious reasons to use modern air seal techniques when building a home; improved energy efficiency is one of these. But there are also some major problems that can be prevented by building a tight home. And since air seal methods, materials and techniques can get expensive, it's important to fully understand the payback associated with the extra costs. Here's a quick look at the major benefits to the homeowner…
Comfort – By sealing up the house there will be fewer drafts, and ultimately, a more consistent temperature throughout the building.
Material Lifespans – Air leakage through walls and ceilings can carry large quantities of water vapor. When this water vapor gets into a wall assembly and condenses, it can deteriorate building materials over time.
Air Quality – Moisture build-up from water vapor in walls and ceilings can create mold growth, creating air quality concerns.
Lower Utility Bills – By managing the movement of air into and out of a home, we decrease the load on furnaces and air conditioning equipment.

Air Barrier Behind Future Shower
Air Seal Methods
Most insulation will not stop air leaks (with the exception of foam). Luckily, there are a number of different air seal products and techniques for homes today that will provide a tight air seal. From good old fashioned sill sealers to more complicated permeable insulation boards, the products are available to reduce air leakage in homes. Here are some of the common air seal techniques and methods in new homes…
Caulk all cracks between studs, electrical boxes and drywall, plates,…etc.
Foam all holes in top plates at attic around pipes, electrical, and ducts
Install air barriers (examples = gypsum wall board, wall sheathing, house wraps, foam board) to seal off dead spaces, mechanical chases, floor overhangs, wall cavities, walls behind tubs and showers, soffits…etc.
Seal ductwork joints with mastic, tape or caulk
Install air sealed light fixtures at attic ceiling
Dangers Associated with Tight Homes
Building a tight home obviously has some major advantages. Unfortunately, there are also a few dangerous conditions that future homeowners should be aware of when building. First, creating a tight building can lead to dangerous back drafting of gas appliances. Basically, the vents in your home (i.e. bath fans, range hoods…etc.) pull air out of the building which creates a negative pressure inside. And we all know from physics class that high pressure wants to move toward low pressure. The air outside looks for the easiest path to get into the home…and since the home is air tight, this would be through the b-vents from the hot water heater and furnace. If these appliances vent up through the roof, the back draft created by the pressure imbalance can force carbon monoxide fumes back into the home.
The other possible harmful byproduct of building a tight home is the lack of fresh air. Without fresh air coming into the home, unhealthy air will stay put.
The good news is, there are ways to bring fresh air into a tight home. So your goal should be to build a tight, safe new home. Talk to your heating and cooling contractor, building consultant or architect to create a system that works for your plan and site location.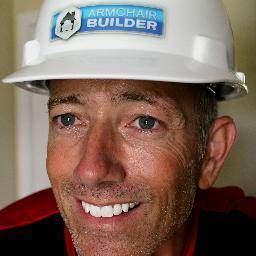 Michael Luckado has built, remodeled, and repaired thousands of homes across the U.S. He co-founded ArmchairBuilder.com to help people save money and time creating their dream home.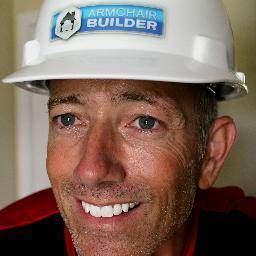 Latest posts by Michael Luckado (see all)