Last Updated on
You have several different options for creating your new dream home. You can hire a local custom builder, work with a big national home building company, or assume the general contractor role yourself. Each one of these options has advantages, let's take a look at the major benefits of becoming the general contractor for your own new home.
Deals
When you actively manage the process of building your own home, you have a wide range of products to choose from. Basically, you have the right to choose anything that's available. Most owner builders fully execute this right to find the perfect product at the best price.
You may choose to pick up building products from Habitat for Humanity's ReStore at 90% off retail. Or maybe you find a flooring store that has a huge closeout on hardwood that you want for your entire first floor. When you build it yourself, you get to take full advantage of these deals.
If you go with a builder, they typically have contracts with suppliers that limit your choices. If Bob's Homes has been doing business with ABC Flooring Company for ten years, many times you will be stuck choosing from the limited selection and pricing available at that particular retailer.
Schedule
Would you like to finish your home in the summer because the weather is better for moving and landscaping? It's never fun to move in icy, snowy conditions. The movers track dirt and snow in on each return trip from the truck. When you are in control of your home building project, you decide when to start and finish the project.
You may decide to build in the summer to help avoid problems associated with weather. Rain and snow won't destroy a new home, but it sure doesn't help. Subjecting the wood framing members to water can increase the moisture levels and create future settlement issues.
Location
Think about some of the bigger home building companies in your area. Where are their new communities located? If you don't like these locations, you might be out of luck. Many home building companies only build in their own communities.
When you take on the general contractor role for your new dream home, you decide where to build. You may decide to do a tear down in the neighborhood you grew up in. Or, you may want to be out in a more rural setting with space for the outdoor sports you love, like four wheeling, dirt bike riding, hunting…etc.
Changes
You might think your options would be unlimited when you build a new home…and they should be. Unfortunately, many builders limit the number of optional items they will provide to keep things simple. They may not have enough employees to properly supervise the details that go along with unlimited custom changes.
Do you want a mud room off your garage with a shower to clean up after messy outdoor sports? The production builder down the street probably won't do it for you…and even if they do, it will cost you dearly. Custom options from professional builders come with markups ranging from 30% to 100%.
You can have any option you want, at cost, when you assume the general contractor role for your new home.
House Plans
Many professional home builders limit the number of plans they build. By doing this, they are able to better control their costs. But what if you don't like any of the plans they offer?
When you build your own home as the general contractor, you can choose any plan you like. In fact, your options are almost endless here at America's Best!
Money
This fact will probably not shock you…home builders are in business to make money. They work hard and should be compensated for it. They also have a bunch of business operating costs that need to be paid. In the end, the customers pay for these.
Here's a list of some of the costs you will save if you take on the general contractor role for your new home.
Sales commissions – These are paid to the sales people and realtors that sell the new homes and can range up to 4.5%.
Employees – From superintendents to office personnel, builders must pay their employees to keep the business going.
Marketing – In order for customers to find them, builders must advertise in many different ways. From newspaper ads to directional signs next to the road, these all cost money.
Office Space – Sales offices, managerial offices, and on-site trailers are maintained to conduct business.
Profit – Unless you are building with Habitat for Humanity, there will be a profit built into the cost for a home builder to manage the construction of your home. Gross profits can range anywhere from 10% up to 25% for the typical home builder.
Taking on the role of the general contractor can be a time consuming, complicated task. However, the rewards can be huge for those that have the time and the desire to make it happen.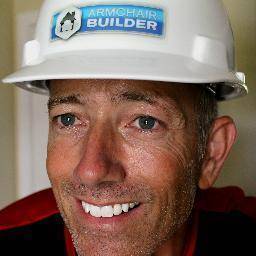 Michael Luckado has built, remodeled, and repaired thousands of homes across the U.S. He co-founded ArmchairBuilder.com to help people save money and time creating their dream home.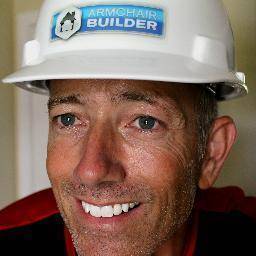 Latest posts by Michael Luckado (see all)