Last Updated on
If you're looking at home plans, you're probably wanting to pull the trigger on a new home project in the near future. Deciding which set of architectural plans to go with can be a challenge. Then throw in some of the other design and material options and your job becomes a little more difficult. Sometimes it's good to know what your options are so you can nail down what's important to include in your new home. Here are the hottest features being put into new homes so far in 2014 according to a survey from the National Association of Home Builders.
Walk-in Closet in Master Bedroom
We can never have enough storage for clothes in our master suites. A walk-in closet provides additional space to store fashion related items for all four seasons. Tip: It's always good to have access to the master closet from the bedroom so you won't be locked out when the bathroom is being used. Also, you may want to consider moisture levels coming from the bathroom before connecting the walk-in to the bathroom.
Low-e Windows
These high performance windows help to keep energy costs low and improve overall comfort. Remember the days when the blistering sun would pass through glass like a laser, heating and fading all items in its path? I've seen the destruction that the sun's rays can do to finishes like hardwood and it's not pretty. By adding low-e to windows, the heat gain will be minimized and furnishings will thank you for it.
Laundry Room
Back in the day, builders would place laundry connections in the basement as an afterthought. Now, smart homeowners are locating laundry rooms on first and second floors for easy access. Those located on the first floor become mudrooms for containing messes brought in from the outside. A laundry/mudroom with storage can be a great addition for winter coats, boots, gloves…etc.
Great Room
More and more, we are designing new homes for entertaining and social interaction. An open concept floor plan where the kitchen and family room blend into one large space can provide the perfect space for family and friends to connect.
Energy Efficiency
Everyone is looking for ways to save money. By focusing on energy efficiency when designing and building a new home, homeowners can save money and improve comfort levels. From energy star windows that eliminate cold drafts to programmable thermostats which can give HVAC equipment a break during the day, energy efficient features are hugely popular in new homes in 2014.
Nine Foot First Floor Ceilings
The height of ceilings aren't typically a home feature that homeowners think about. But walk them into two identical homes, one with an eight foot tall ceiling and one with a nine foot, and almost everyone will notice the difference. By adding a foot to the ceiling height, the space feels so much bigger. And the best part is, the cost is small relative to the impact this option provides.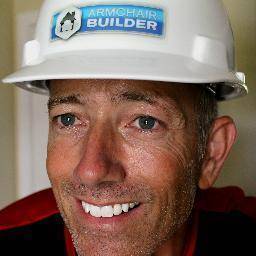 Michael Luckado has built, remodeled, and repaired thousands of homes across the U.S. He co-founded ArmchairBuilder.com to help people save money and time creating their dream home.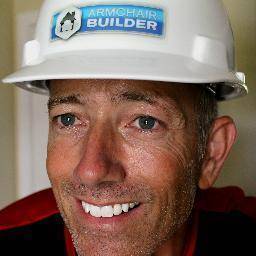 Latest posts by Michael Luckado (see all)