Last Updated on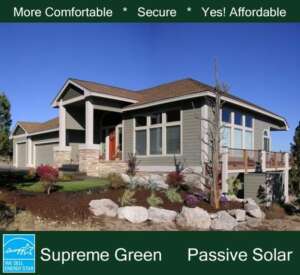 It's March and time to go green with house plan 192-00005.  This energy efficient home is branded supreme green by Energy Star and is passive solar as well.
In honor of St. Patrick's Day, which originated in Ireland, but is nonetheless widely recognized and celebrated throughout the United States and other countries, let's celebrate this green energy efficient home.  While St. Patrick's Day is primarily observed as a celebration of Irish and Irish American culture, you, the homeowner, will be able to celebrate so much more than just the color green with this home. Along with the knowledge of attaining superior living standards with this home comes the savings of green, as in the color of money. At America's Best House Plans, we strive to consistently provide homeowners with the opportunity to use materials, space and architectural designs that are intended to maximize energy usage.
At houseplans.net, we offer a copious number of energy efficient home plans that are both energy saving and aesthetically pleasing. While this can sometimes be difficult to achieve, we believe America's Best House Plans will exceed your expectations in this endeavor, as our house plans are both high design quality and pleasing to the eye.  There is much to consider when designing and building an energy efficient home and we have taken much of the guess work out of the equation for you by seamlessly integrating many modern energy saving ideas into our house plans. Design costs, options and varying styles can lead to confusion; however, many energy efficient homes have basic design elements in common, such as a well constructed and tightly sealed exterior envelope ~ a shield between the living space from the outdoors ~, controlled ventilation, properly sized and useable heating and cooling systems, energy efficient doors, windows and, of course, appliances.
Listed below are typical design features listed in our energy efficient homes
Open floor plans.  Energy efficient house plans typically provide a modern style of open floor plan, with the living spaces connected with the kitchen and dining areas, thereby maximizing space available.
Energy usage. These house plans are designed to conserve energy usage, including natural gas, water and electricity. Energy efficient house plans employ efficient building techniques and call for the efficient use of materials.
Style and size. Energy efficient house plans range the gambit in terms of size and style, as their main objective is to conserve energy usage.
This unique passive-solar home is oriented with southeast and southwest window areas. The corner stone fire place with the window seats on each side is pointing due south. The foyer's arched ceiling flows over the open staircase maintaining a true, open great room design that is inviting and warm.
The master suite, utility room, and study are on the main level for your convenience. The three guest rooms, media room, and one bathroom are downstairs. The house is designed to accept radiant floor heating on both levels.
The plans come with a mechanical design for air-to-water heat pump, forced air cooling, energy recovery ventilation, and our 102-page Conservation Guide to help you choose and apply the best in building science and energy-saving features to your home.
Please accept our invitation to search our energy efficient house plans to find the one that meets the needs of your family and do not hesitate to contact us if we can assist in this search.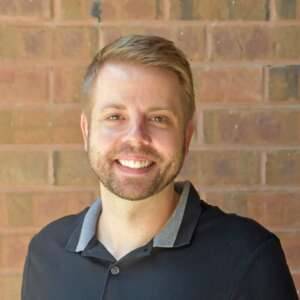 Brandon Hall is the owner of America's Best House Plans and has over 15 years of experience in the home design industry. He focuses his time on the day-to-day operations while also keeping up to date on industry news and working to perfect the customer service experience.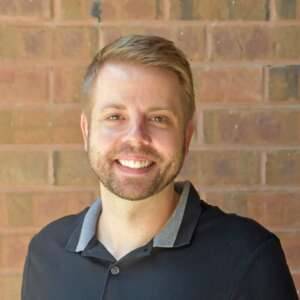 Latest posts by Brandon Hall (see all)