Last Updated on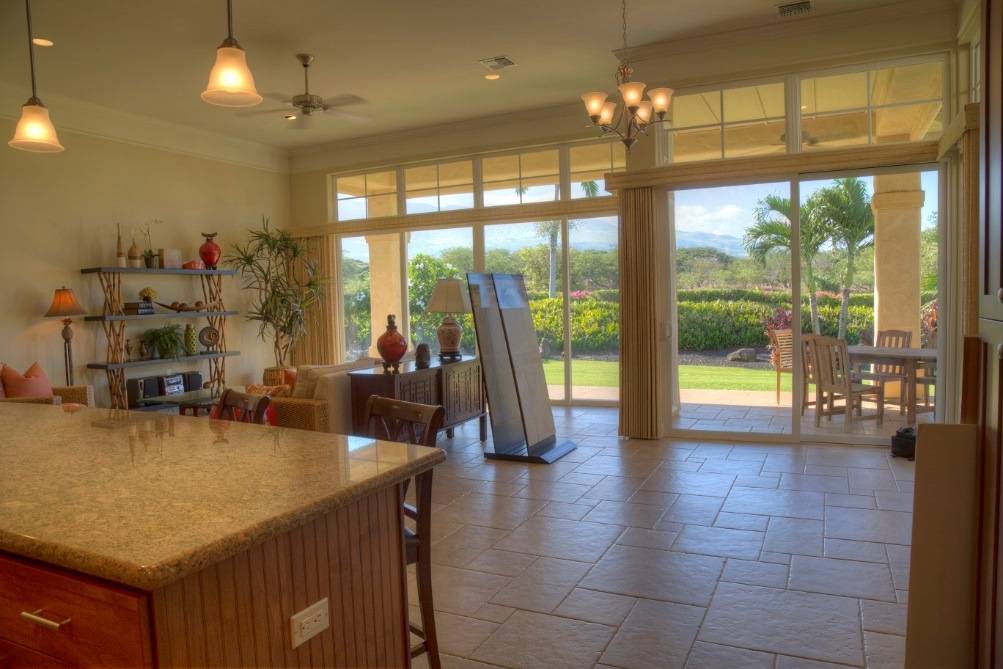 One of the more frequent comments made by prospective home buyers is, "this room feels small" or, "this just isn't big enough." Sometimes this can be attributed to a smaller square footage and other times, it's just because the wrong design elements were used. It's totally possible to make a smaller space feel big by making a few small adjustments. Let's take a look at a couple builder secrets for creating small spaces that feel big.
Artificial Light
Most of us have walked into a room at night with just a single lamp. The good news is…having only one lamp can be energy efficient. The bad news is…it can make the space feel extremely small. The more light that can be introduced into a small space, the bigger it will feel. The photo above shows how strategically placed recessed lights, along with a few hanging fixtures help light up an entire room. A builder tip for those thinking of building a new home…Don't make the lighting design for your new home an afterthought. Light can totally transform a space from when done correctly.
If you are worried about energy efficiency of these added lights, remember, new bulb designs have drastically reduced the energy output required.
Natural Light
There's nothing like having a huge amount of sunlight coming into a room. Not only does it make the space feel more cheery, but it also helps give the impression of more space. The living room in the photo above has a fully covered patio outside of the living space. In some cases, this would darken up the interior of the home. But because a wall of sliding glass doors and transom windows have been used, the space gets a tremendous amount of natural light.
But isn't the wall of glass shown above really expensive to build? Not really. Standard sized vinyl sliding glass doors were used which are a very affordable way to open up a space. The transom windows above the doors are fixed units (i.e. the glass doesn't open) so they are also quite affordable.
Ceiling Height
Back in the day, every new home built had eight foot tall ceilings. Now, it's common to have nine or ten foot tall ceilings in the first floor living area. These taller ceilings help to open up the space to make it feel much bigger than it actually is. A good way to test this theory is to visit a model home with an eight foot ceiling and then another with nine foot. It won't take long to realize the nine foot floor plan has a much bigger feel.
Trim Details
Look closely at the photo above and you will see crown molding with a trim piece about six inches below it. The entire area from the top of the crown molding to the bottom trim piece are painted the same color to give the impression of a larger crown. This configuration gives a custom look while helping to accentuate the taller ceilings, making the space feel even larger.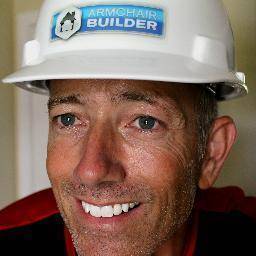 Michael Luckado has built, remodeled, and repaired thousands of homes across the U.S. He co-founded ArmchairBuilder.com to help people save money and time creating their dream home.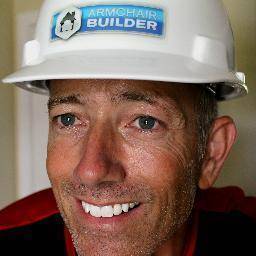 Latest posts by Michael Luckado (see all)