Last Updated on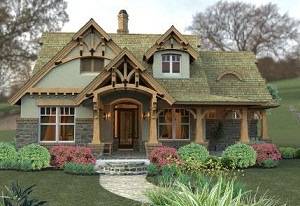 I was watching the new show American Dream Builders this week and realized how we sometimes forget that small house plans can be highly customized just like their massive cousins. In fact, the small modular living areas in this week's show were filled with high-end finishes and custom details that really rock. Let's take a look at some ways you can upgrade your new dream home for less with small house plans.

Bigger Budget Per Square Foot
One of the best things about building with small house plans is that your budget for materials will stretch farther per square foot of living space. So let's say you were going to spend $3000 on trim material for the inside of your home. Because you don't need to buy base molding, casing and crown throughout a massive square footage, you can look at some higher end moldings. You now have half of number of windows, so why not splurge and go with a larger, more detailed casing?
The same idea can be applied to all of your materials including flooring, cabinets, countertops, windows, siding, exterior doors…etc. The smaller the quantity required, the farther your budget will stretch. Maybe you don't like vinyl siding…why not spend some extra money and go with a hardboard siding with a stone accent instead?

No Wasted Space
Have you ever noticed how you start to conserve things as they become scarce? I was running out of toothpaste last week and realized my schedule wasn't going to allow me to stop by the store any time soon. So what did I do? I started to be more careful with how much I was using. This same principle applies when we are designing the interiors of our homes. Basically, we're forced to get more creative when we have less space to work with. From built-in seating areas to multi-functional work areas, smaller house plans push us to improve the usefulness of each square foot of living space.

Do It Yourself
The thought of taking on the painting or trim carpentry in a massive, four thousand square foot house can be intimidating. But when we cut down the amount of work to be done by choosing small house plans, the scope of the project becomes more manageable. And by choosing to do some of the physical labor for your dream home build, you are left with more money to spend on higher quality, longer lasting finishes.
One other thing you may want to consider, is managing the project yourself as the general contractor. By tackling the responsibility for the trade hiring, scheduling, and quality control, you have the potential to cut overall costs dramatically..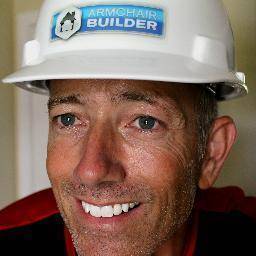 Michael Luckado has built, remodeled, and repaired thousands of homes across the U.S. He co-founded ArmchairBuilder.com to help people save money and time creating their dream home.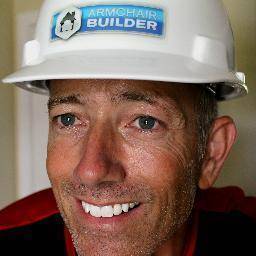 Latest posts by Michael Luckado (see all)